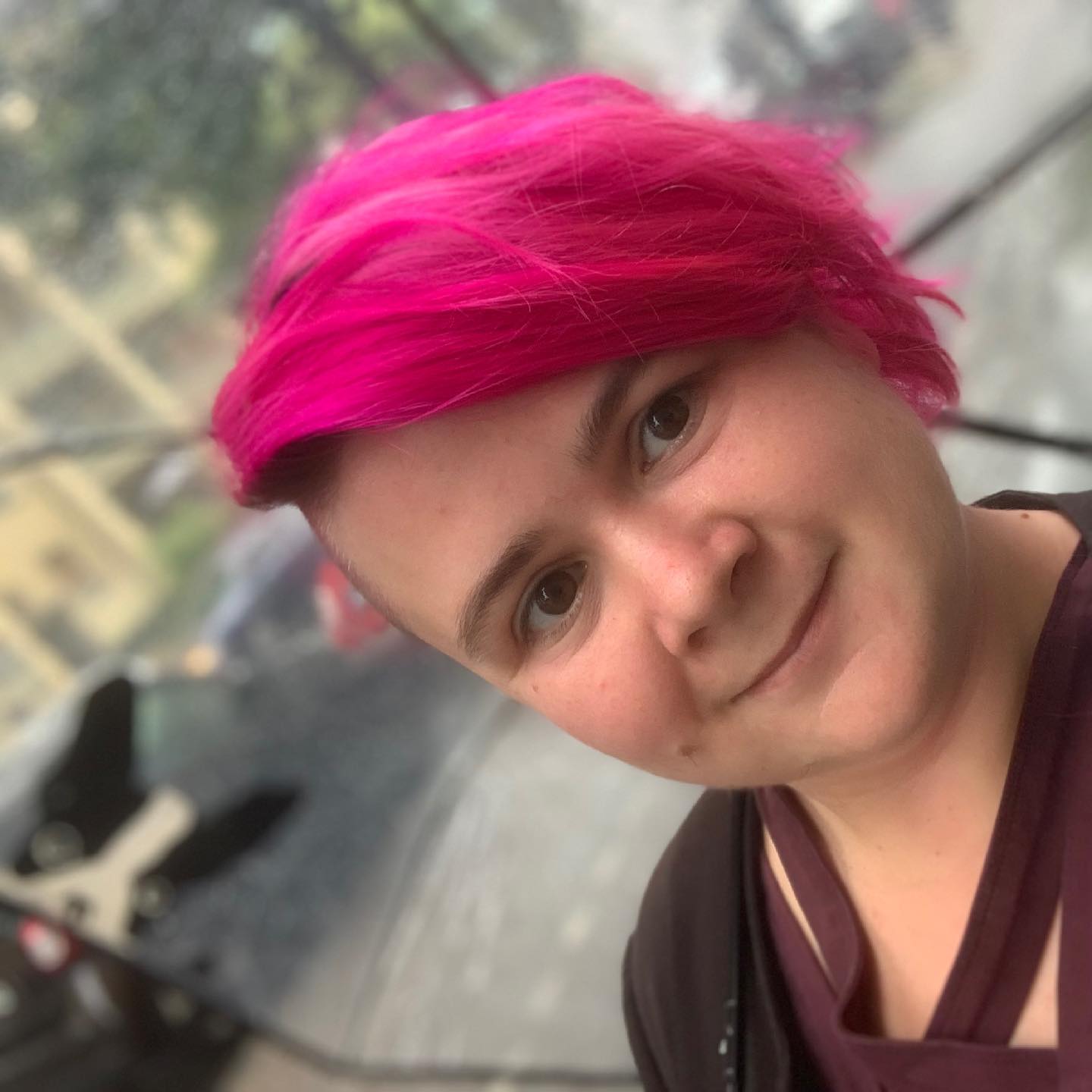 Hello, my name is Mercedes and I'm the founder and a teacher at QUEER_gesprochen?!. You can use any pronouns, I'm 36 years old, queer, polyamorous, neurodivergent and live in Berlin. I was born and raised in Germany, and studied theatre and communication science for my bachelor's degree and was enrolled in a masters program in Adult Education/Lifelong Learning. I have a certificate as a Teacher for German as Foreign Language from IH (International House).
I know from my own experience that most language learning books are written from and for a heteronormative perspective and I remember how difficult it was to worry about expressing who I was or even outing myself to a class full of strangers while concentrating on learning. I've also experienced the challenges of moderating the problematic opinions of some students as a teacher. I've always loved learning languages and ever since I started working as a German teacher, I've wanted to make a difference. That's why I decided that queer people deserve better. Language learning should be a safe space where you can use the pronouns you and/or your partner feel most comfortable with, and where you can learn the vocabulary you need to express yourself and your identity better.
QUEER_gesprochen?! is for people of all sizes and shapes, regardless of ethnic or social origin, class, religion, gender, sexuality, sexual preference, disability, age, profession or anything else that makes us who we are.
I create the courses as a safe space for all who want to learn the German language but feel uncomfortable in other classes or want to connect with other queer folk. Learning a new language is hard enough already – so you should get the best possible learning environment surrounded by like-minded people.
Let me help you to find the words which express yourself in ways that reflects your personality and experiences. Give me the chance to show you that German is not that difficult when we take the time we need.

EVERY PERSON IS DIFFERENT AND HAS DIFFERENT NEEDS AND WISHES. IF THERE IS ANYTHING I CAN DO TO ASSIST YOU, OR IF AT ANYTIME YOU FEEL UNCOMFORTABLE OR HAVE QUESTIONS, PLEASE LET ME KNOW. IT'S MY JOB TO CREATE AN ENVIRONMENT WHERE YOU FEEL SAFE AND COMFORTABLE. I'M ALWAYS HAPPY TO HEAR FROM YOU. <3 MERCEDES
---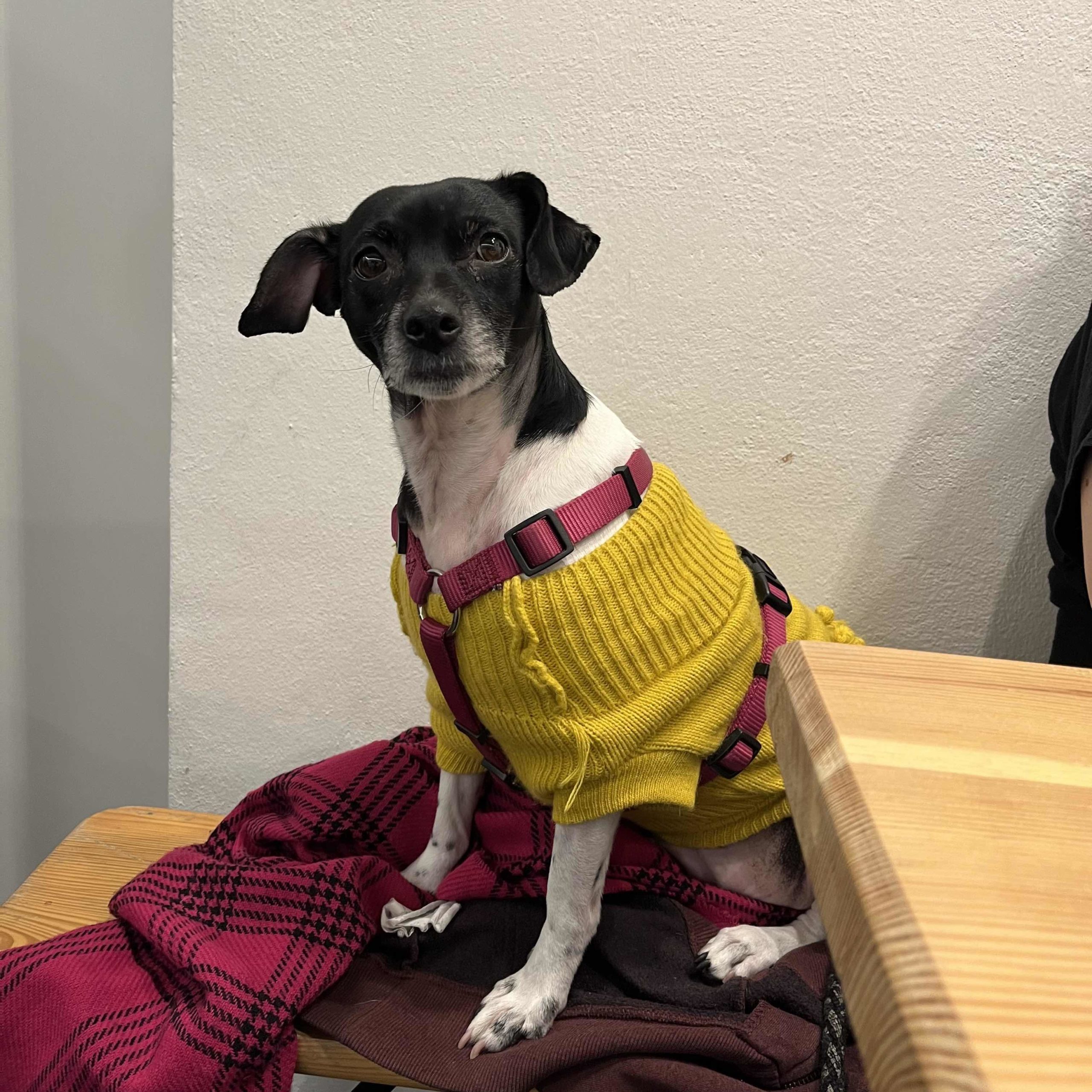 Always by my side is my little dog Lulu. She's a Spanish rescue and I talk to her in many languages. There is a high chance you see her on a regular base on my social-media accounts, on my lap or that I use her in my example sentences. Her favourite food is Pizza.